A SNH48 member abruptly accused the Kris Wu of molesting her admid a controversy over sensitive photos of Kris Wu
Another girl came forward to denounce Kris Wu's seducing behavior, making the scandal more and more multi-layered.
Wu Yifan (Kris Wu)'s sex scandal is currently a hot topic. More and more victims have come forward to allege the male singer of fishing and seduce young girls to get in bed with him, and Du Meizhu, the hot girl who stood up to denounce Wu Yifan, asserts that she had enough evidence to throw the former EXO member in jail for 10 years.
In another development, the pictures of Wu Yifan in bed suddenly appeared on all over social networks. Beginning with Lin Xiya, the first hot girl to reveal that she had a love relationship with him back in 2014, who posted: "7 years ago… righteous? Bring it out here", people began to dig up the bed picture she had showed as evidence.
Not only that, in Wu Yifan's clarifying post, Lin Xiya left only a single line in the comment section: "Oh well, don't be impatient, wait for me". It makes fans think that it is very likely that in the near future, one more scandal of Wu will be exposed.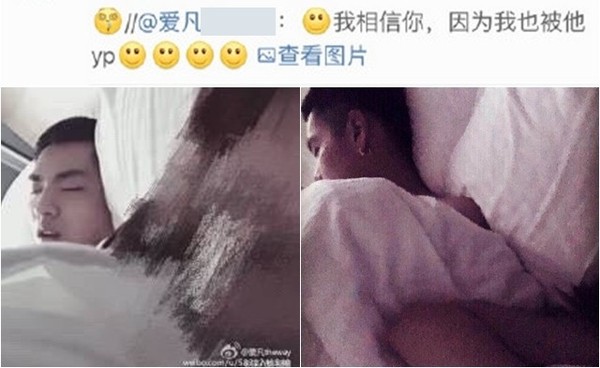 Last night, Cnet also dug up the loud love story of Wu Yifan and Xiao Gna. In 2016, this plastic-faced hot girl released a message proving that she and the male singer were dating back and forth, even cooking together and taking care of each other.
In the midst of the controversy, this morning (July 19), after Wu Yifan's post to deny the scandal, another girl added fuel to the fire by releasing a photo proving being lured, flirted online by the male singer. That is Zhang Dansan, a former member of the famous pop group SNH48. Kris Wu expressed through chatting that he really liked Zhang Dansan, wanted to love sincerely with someone with a sweet, pure beauty like her. The male singer even asked Dansan to meet in Shanghai.
In the messages with Dansan, Wu Yifan even questioned about girls' "first time". In addition, Kris Wu also confided that he was already 30 years old, wanted to get married soon, the partner should be good and 'clean' girls. During the conversation, Kris Wu showed his eagerness, repeatedly asking to meet the former member of SNH48, and finally, the two had their first date.
Zhang Dansan recalled that day with shocking details: "He repeatedly asked to hug me. When I said I liked to eat chicken thighs, he used his mouth directly as if he wanted to kiss. He even touched my breasts, but I refused." In addition, Kris Wu once told her he went to record for a show and sent her a photo of his costume. Coincidentally, Cnet found the right episode of the male singer wearing the same outfit, proving Zhang's share is grounded.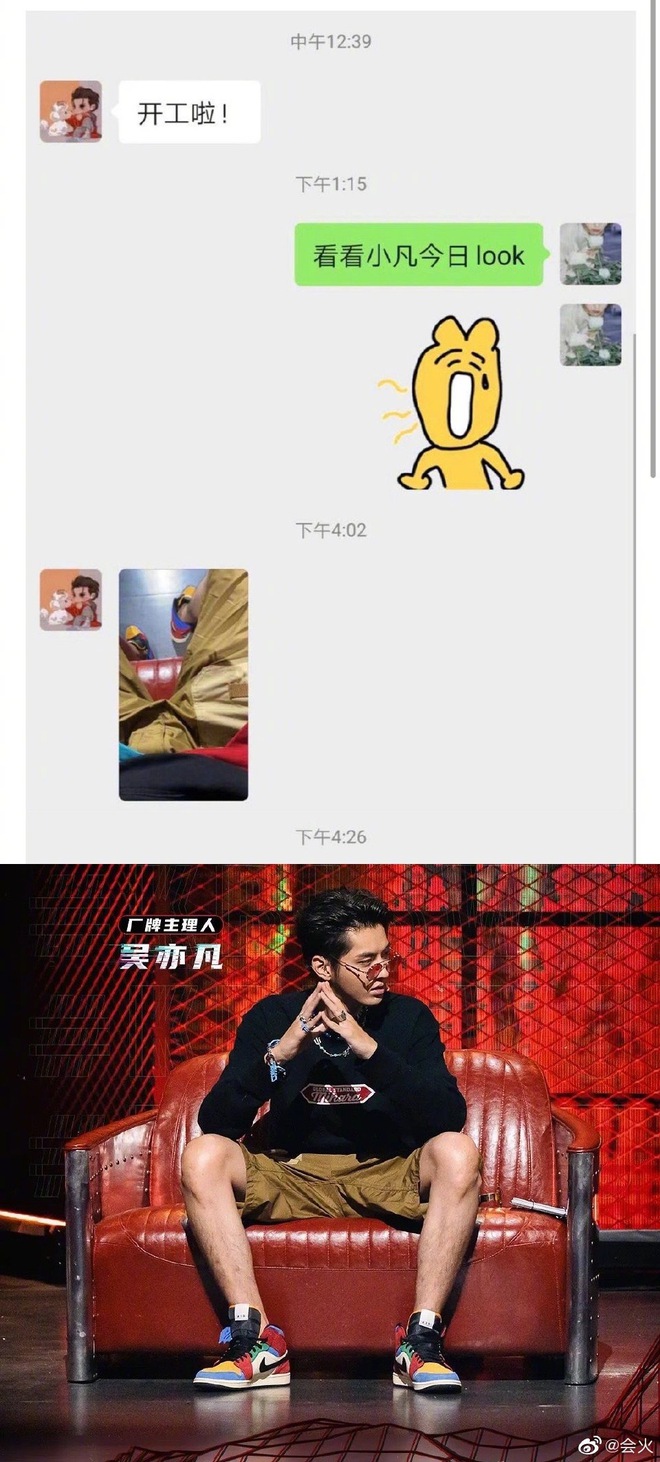 Currently, this scandal continues to spread throughout forums and social networks. Many people expressed that the male singer's crew could not 'smash' all the scandals, as this scandal has not passed, another has come. Besides, many fans expressed their intense disappointment at the male singer, and at the same time, many brands spoke out to cancel their contract with Wu Yifan.
Source: K14