article
Who is the only representative of Gen 4 Kpop to rank 1st iTunes Worldwide, 5 times No.1 US iTunes surpassing BLACKPINK and TWICE?
This girl group has just made a comeback with a full 12-member lineup and continues to achieve impressive achievements at the US iTunes Album that BLACKPINK and TWICE have not been able to achieve yet.
At the end of June, LOONA officially had a comeback with the 4th mini-album [&] including the title song PTT (Paint The Town). This is the group's first comeback in 2021, 8 months since the 3rd mini-album [12:00] containing the main song Why Not?. This comeback marks Haseul's return after more than a year and a half of absence from the lineup due to health problems.
LOONA is originally known as a group with a strong foreign fan base, especially in the West, Blockberry Creative's group continues to set up 2 impressive achievements on iTunes. First of all, LOONA has just become the first 4th gen group to reach No.1 iTunes Worldwide Album thanks to [&], this achievement still lasts 3 days in a row.
On the iTunes Album chart, the group's new album has reached 1st position in 36 countries and territories such as Argentina, Brazil, Cambodia, Canada, Chile, Colombia, Hungary, Israel, Mexico, New Zealand, Peru, Singapore, Spain, Australia… In which the most important market is the US.
Thus, all of LOONA's Korean albums including [+ +], [X X], [#], [12:00], and [&] topped the iTunes Album chart in the US. They are also the first Kpop girl group to have this impressive achievement despite many other Big 3 girl groups with stronger popularity such as BLACKPINK, TWICE or Red Velvet.


In the first week of release on Hanteo, [&] album sales were recorded 76,294 copies, one and a half times more than the previous album ([12:00]: 46,913 copies) and nearly 6 times more than the first album released in August/ 2018 ([++]: 13,055 copies). In 2021, LOONA's album had the 4th highest first-week sales among girl groups, followed (G)I-DLE, ITZY and TWICE.
On July 6, LOONA won for the first time for PTT (Paint The Town) in this promotion against 2 competitors, Brave Girls and DRIPPIN. This is the second trophy in the group's career (the first time was "So What" on M Countdown on March 12, 2020) and that trophy was the first time the group won the trophy with all 12 members on stage.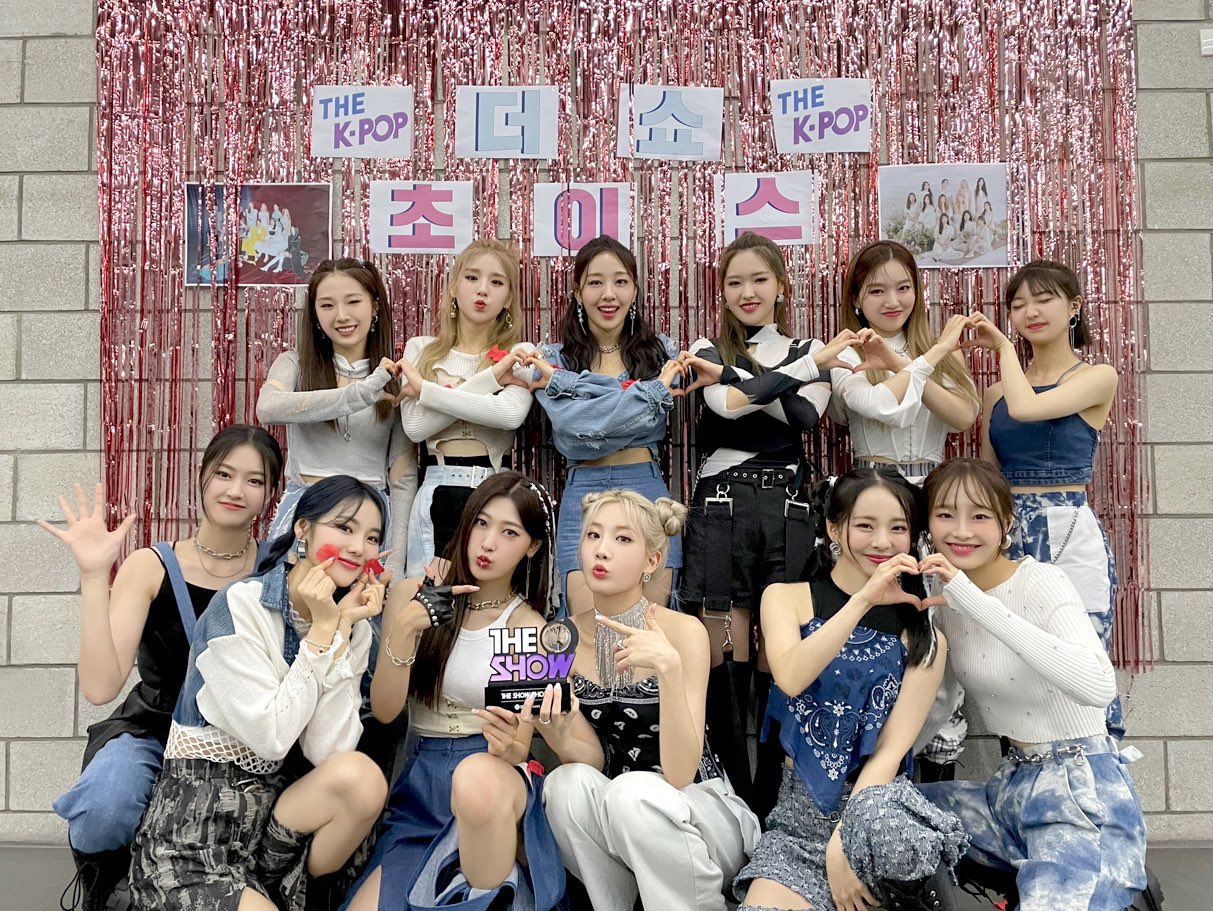 Source: K14