What will the headquarters of the top K-pop entertainment companies look like?
Which company will be your pick?
Recently, SM, YG, and HYBE have revealed images of their new headquarters. Earlier in 2018, JYP also moved to a new headquarters. These companies currently own the most luxurious buildings in the entertainment industry. However, there are still differences in style as well as grandeur with each other.
Outside
In September 2020, YG officially moved into the new headquarters.  It is known that the company spent 36 billion won to buy the land, then the construction fee was about 41.68 billion won.  The building's current market value eventually reached 180 billion won and took eight years to complete.  YG's new building consists of 14 floors (5 basements and 9 floors above ground).  In particular, YG's headquarters building is also surrounded by solar panels, estimated to provide enough electricity to run about 343 refrigerators and 52 air conditioners.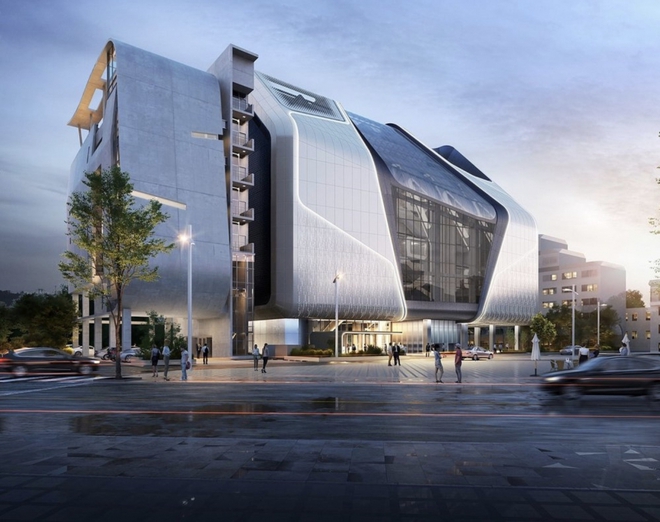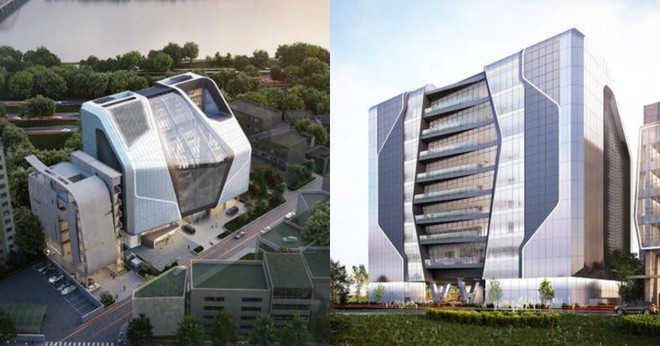 Starting from the end of March 2021, HYBE also moved to a new headquarters. Located at Yongsan Mall, HYBE's new building is super grand with 19 floors above ground and 7 basements. However, this building is not owned by the company but they are just renting the usable space. HYBE Entertainment has a rental deposit of up to 17,144 billion won, and the monthly rent is 1.7 billion won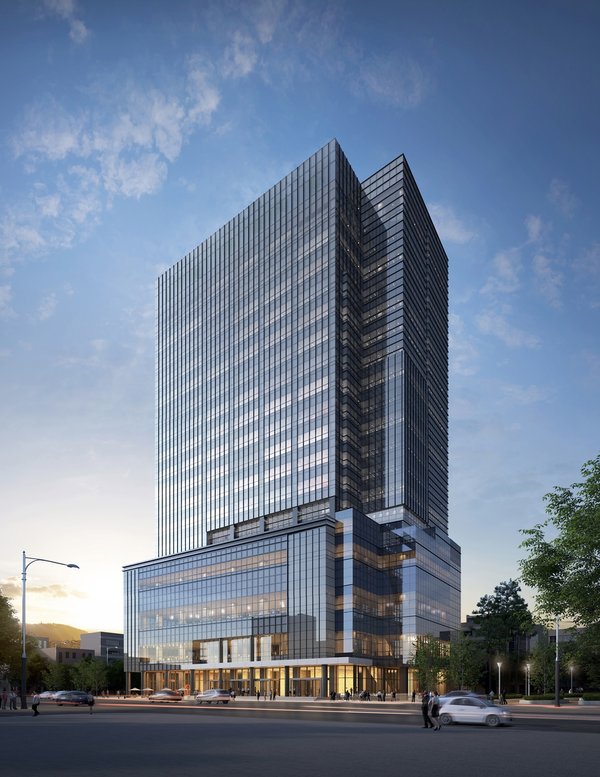 Recently released the first images in June 2021, SM's headquarters is located from the 6th to the 19th floor of tower D – Acro Seoul Forest. In addition to the headquarters, SM also built the SMTOWN CHANGWON area. The total investment for this project is 101 billion won, combined with Changwon city to create a 14-storey complex, which is the convergence of Kpop culture.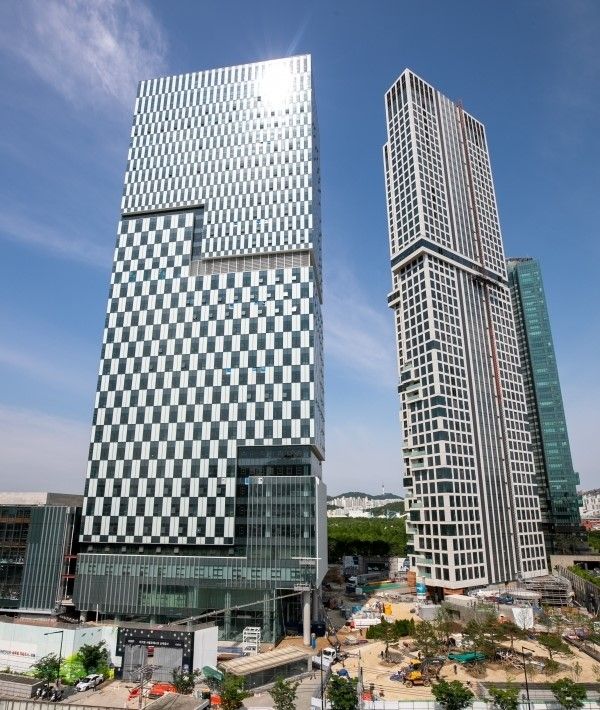 Unlike SM, YG and HYBE, JYP has had a new headquarters since 2018, but the grandeur of the building is not inferior to anyone. JYP's current headquarters building is located in a very convenient location, near Olympic Park, Lotte World Tower and Hangang River. The building has a total of 14 floors and is worth 20 billion won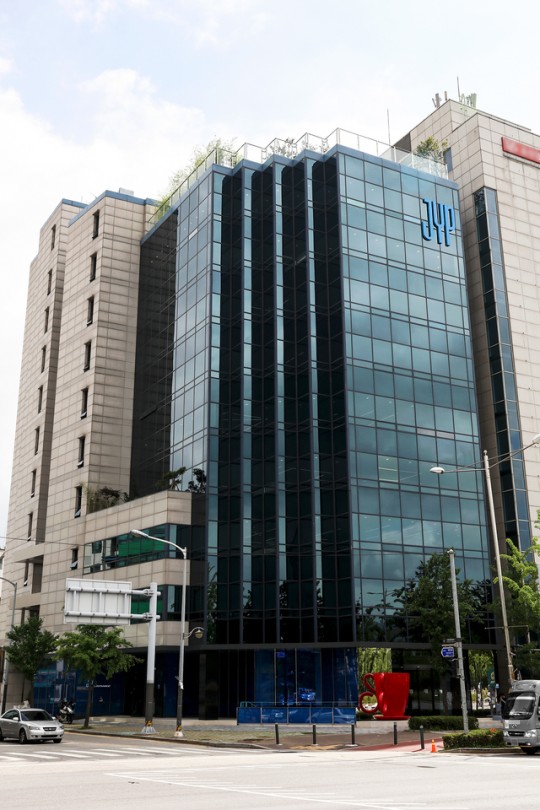 Inside
YG's new headquarters was introduced in detail through TREASURE's tour on TREASURE Map Season 2. Not only impressive from the outside, but the building also has a spectacular design and facilities inside.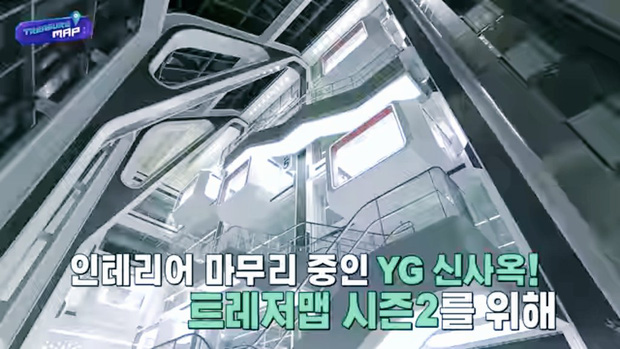 The headquarters has more than 30 private recording studios for artists, a convenience store, large lobby and hallway areas, a gym or entertainment room… and especially the legendary canteen – the pride of YG. YG's cafeteria has a variety of high-end furniture, food stalls with lots of healthy food.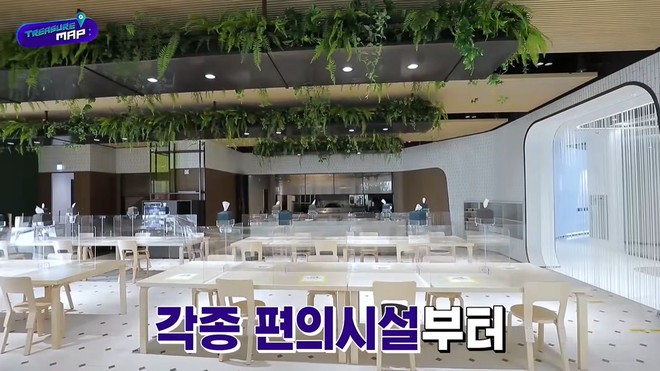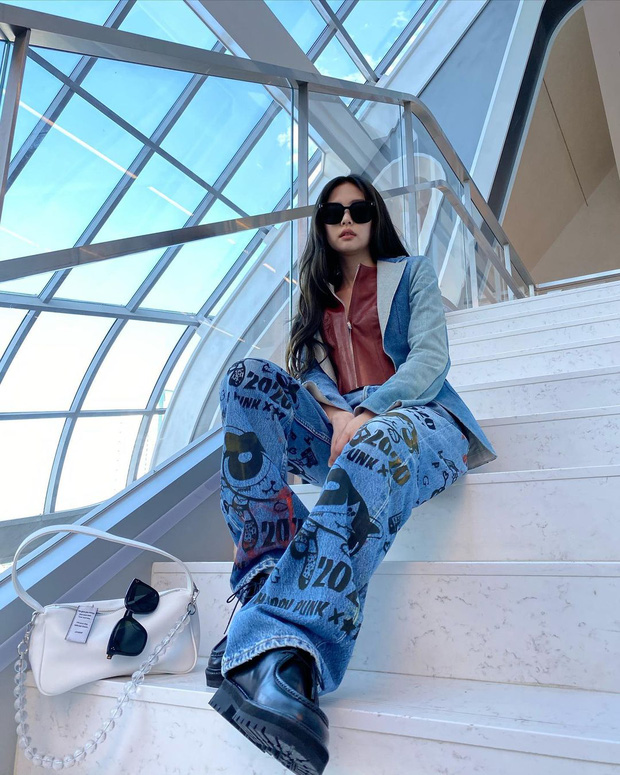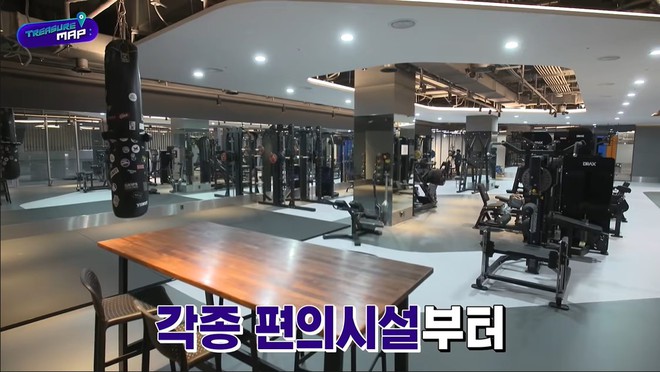 Just like YG, the interior design of HYBE's new headquarters was also introduced through a video. However, the images revealed are just perspective versions. Accordingly, the HYBE building is divided into three subdivisions: entertainment production, office activities and employee welfare.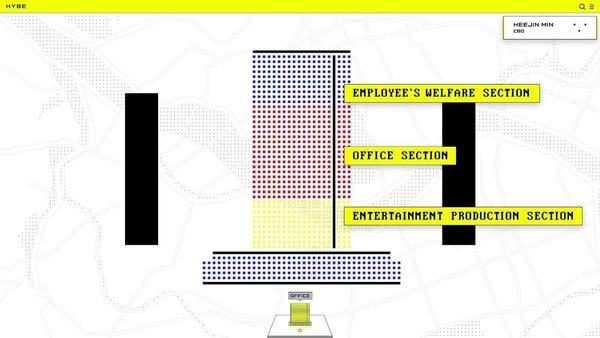 Corporate design prioritizes flexibility and freedom – where employees can sit and work anywhere. From the 1st to the 6th floor are rooms that are fully equipped to perform music production functions, such as dance studio, filiming studio, wardrobe area…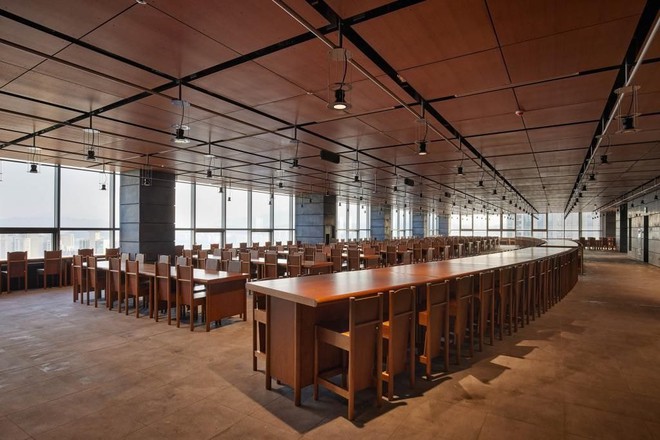 On 8th to 10th floors and 14th to 16th floor there is also a library, and 11th to 13th floors also have a gym.  In particular, the 19th floor of the building is a large lobby with a coffee shop and can also be used as a room for large meetings.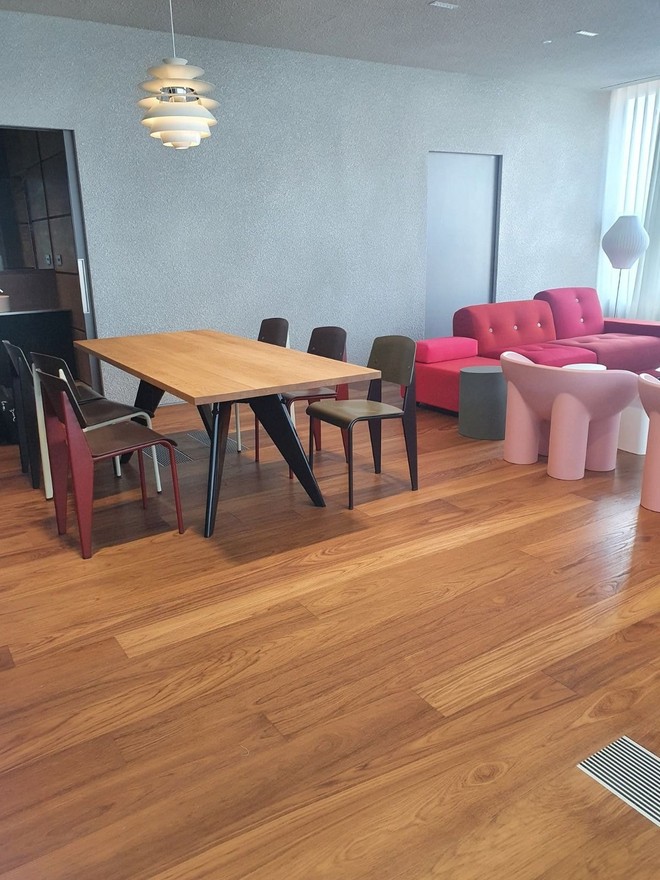 The newly released images of the interior design of SM's new building made the online community admire. SM is known for its light and modern style. The latest images can see that the spaces such as the dining room, the relaxation room, or the stairs … are very luxurious and sophisticated.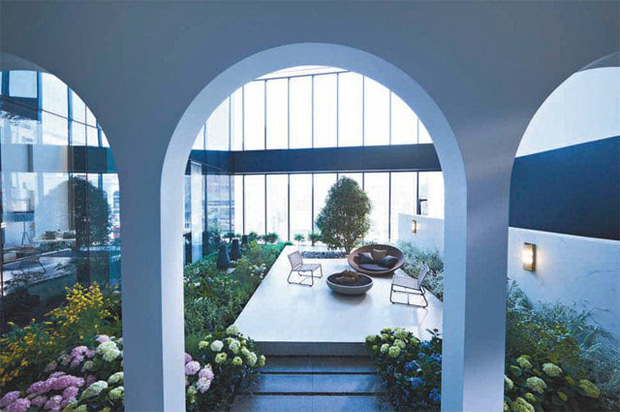 Different from the spacious space of other companies, JYP's design is highly applicable and minimalistic. The interior of the company uses light colors and recycled materials in construction. Air purifiers and lots of trees… ensure the comfort of artists and staff. Those who visit JYP headquarters are also surprised because there is a very good cafeteria inside and it is completely free for trainees.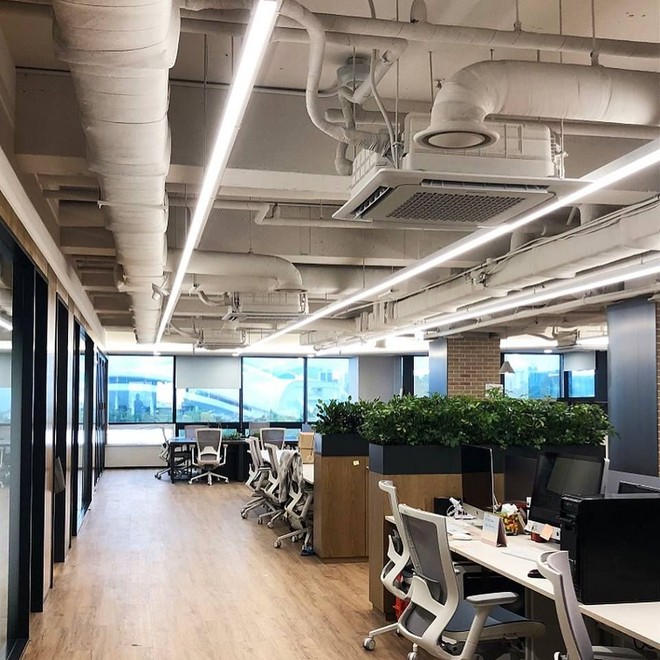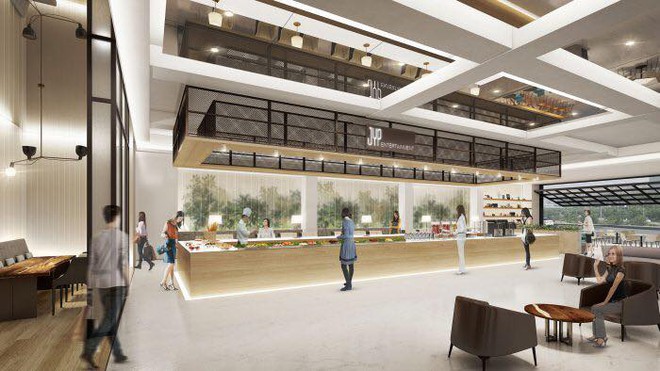 Practice rooms
One of the rooms that is familiar to fans and plays a very important role for artists is the practice room. YG's practice room is so familiar to fans through BLACKPINK's dance practice video. The spacious space with painted walls and classical European-style windows makes everyone fall in love.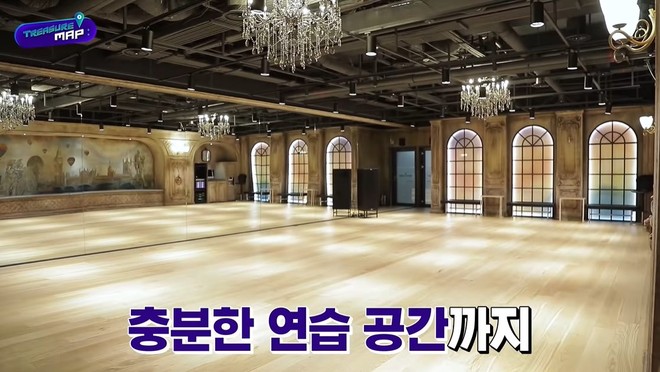 With HYBE, the dance studio is also one of the issues that netizens are extremely concerned about when BTS once had a past with practice rooms that lacked everything. It is known that the new building of HYBE has 3 floors dedicated to practice rooms, artists must book in advance if they want to use it. Appearing in the latest video, fans have been able to admire the practice room with an airy and equally luxurious space in the new HYBE headquarters.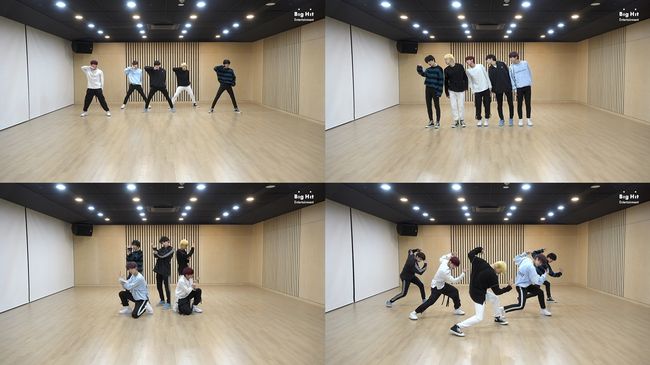 There are currently no revealed images of the new SM headquarters' practice room. However, through the dance practice videos of SM's idols, it can be seen that this company's dance studio is not inferior in terms of spaciousness and grandeur.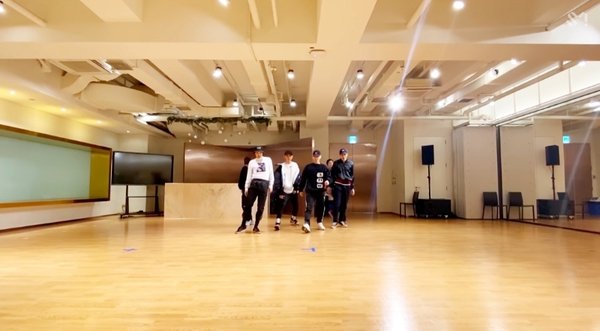 JYP's current headquarters has 9 dance studios. The practice rooms are spacious and include modern electronic equipment, allowing artists to review recorded videos. Besides, the most prominent feature is the majestic and bright "JYP" lettering on the ceiling, giving the practice room a JYP-like look.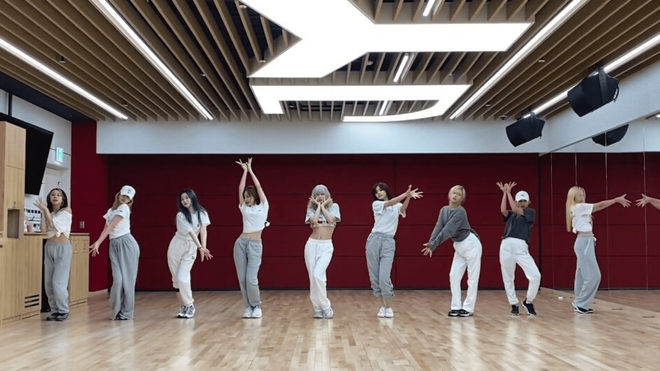 Source: K14