article
Surprisingly, BTS already dropped hints about their album and intro's name… a year ago
Just like how BTS has always been, even dropping hints has to be this "bad-ass" all the time.
"Global boygroup" BTS will return to the Kpop race with a brand-new album on August 24th. And from the moment of the announcement, the album is believed to be a huge storm that is well anticipated by fans.
Nothing special will happen if the ARMY community hadn't unexpectedly "dug up" BTS' performance at the Melon Music Awards last year. Everyone was stunned when they discovered the name of the intro and the new album was already revealed in the performance back then.
The words on the big screen in their performance last year were: "Her", "Serendipity", "Fake Love", "Tear", "Singularity", "Answer" and "Epiphany". Soon, the netizens realized that all these "hints" were actually arranged in order and closely related to the albums that the group has released. Looking back at the two previously released albums, "Serendipity" was the intro for "Love Yourself: Her" and "Singularity" was the intro for "Love Yourself: Tear".
And as expected, on August 9th, Big Hit officially released the intro trailer "Epiphany" for BTS' upcoming album. The trailer featured member Jin, along with the foreseen album title: "Love Yourself: Answer". This makes the fans feel more eager and more anticipated than ever in this well prepared and carefully invested album, promising to "swipe" both national and international music charts.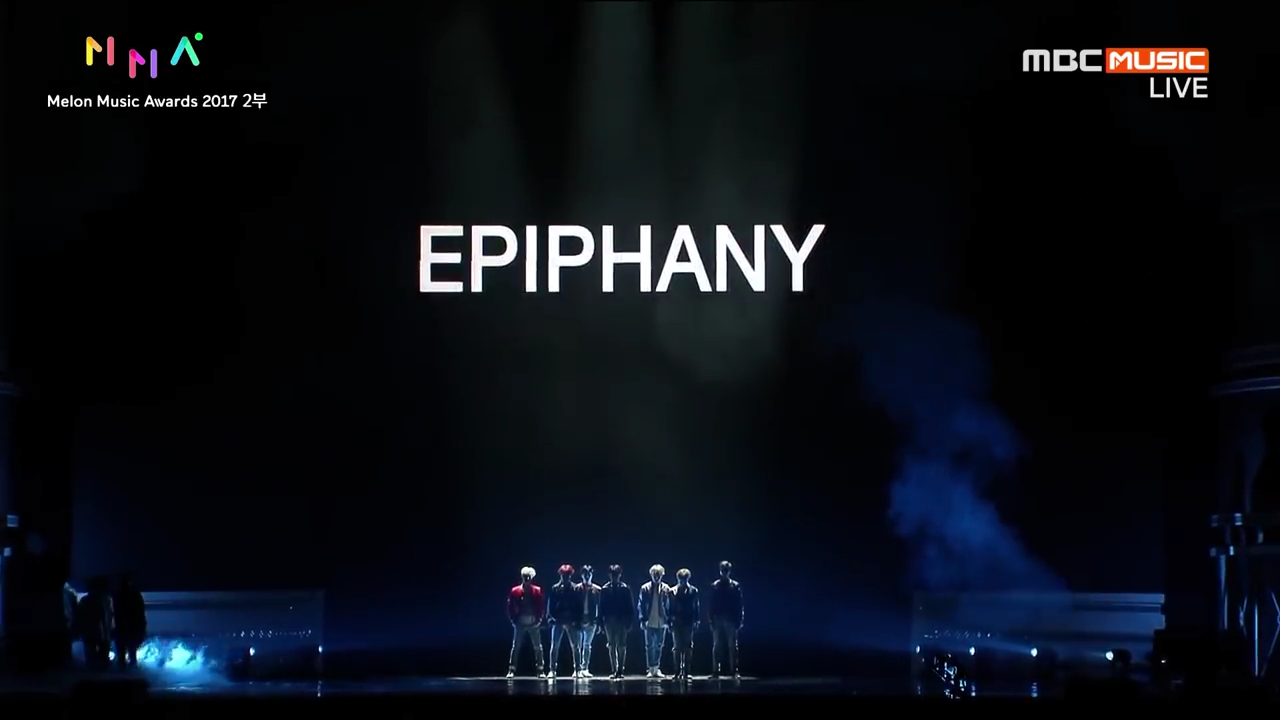 Some of netizens' comments:
– I'm an ARMY but this level of advanced revelation is crazy!
– Seriously Big Hit! When will you give us a break? Does everything have to be so deeeeeep like that? C'mon, we're tired from having to "brainstorm" all the time when you release something.
– Only Big Hit can have a classy level of dropping hints like that
– BTS is awesome! They must love their fans so much that they want to reveal everything early.
– This is crazy… They must have put lots of effort in this album. Another masterpiece to look forward to!
– I love BTS too, why are they so awesome like that?
– Both BTS and Big Hit though… this is creepy! They literally prepared for every little thing!
– The creativity is no joke