article
Red Velvet's Joy performed hesitantly while holding onto her dress
Joy's face seemed uncomfortable when the costume malfunction occurred
Last week, Red Velvet officially returned with "Power Up", a lively and cheerful summer song that helped them become the first artist in SM Entertainment to achieve a Perfect All-Kill on iChart. Aside from the MV releasing, as usual, the SM girls also brought this song on music shows.
On the second day of promotion, in the special 600th episode of Music Core on August 11th, Red Velvet performed three songs, including "Red Flavor", "With You" and "Power Up". While the girls were performing "With You", fans noticed that Joy was not comfortable while dancing.
After having a closer look, netizens found out that Joy's dress had a problem. Apparently, the stylist was somehow careless and did not choose the outfit that fits Joy, making her awkwardly hold onto the dress in fear of it dropping down. Despite the incident, Joy was praised by netizens for her professional attitude on the stage.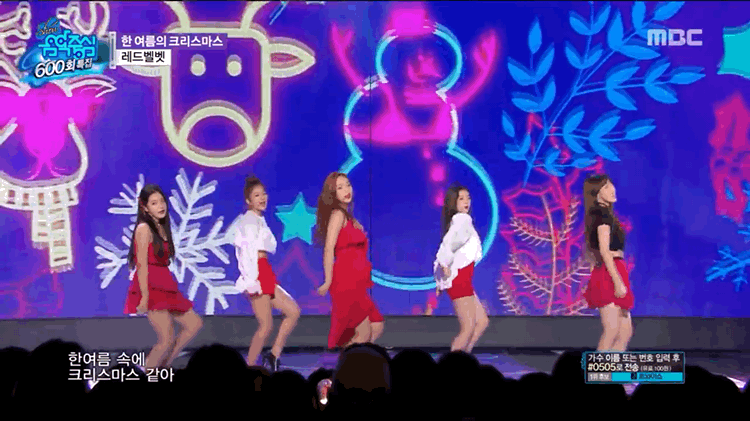 "The performance was great! Too bad for the costume incident."
"She was quite uncomfortable in that dress, which drives me nuts because she couldn't concentrate fully on the show"
"Joy did a great job, it was not her fault."
"Joy's professional handling makes me so proud."