Celebrity
Mnet's Girls Planet 999 attracts attention for its first stage but the center is an unremarkable trainee of Produce 48
Girls Planet 999 has the participation of a series of beautiful trainees, however, the center is not too familiar to the audience.
After the recent scandal, Mnet was forced to stop profiting from the hit show series Produce 101. However, unable to give up such a successful hit show motif, Mnet continued to return with a new survival show – Girls Planet 999. However, this show is considered "new wine in an old bottle".
The first episode of the show will air on August 6, but the contestants have already been revealed. To gradually heat up the show, the stage where the title song would be performed was also released. Every season of Mnet's survival show airs, the audience is always interested to see who will be the center of attention. And this year's "chosen one" is a face that many people are both curious about and eager to see.
The final center position will be chosen based on the audience's vote. But the first center was voted by the trainees themselves. And according to previous seasons, this contestant will definitely debut in the official lineup. Therefore, getting the center position on the first stage is something that the trainees really want.
The person holding this important position in Girls Planet 999 is Kim Dayeon. She is a strange name to the public. First of all, because Dayeon comes from the not-so-famous company Stardium. Besides, even though she participated in Produce 48, Dayeon was quickly eliminated, stopping at episode five with the final rank of 70 when she had not yet made many impressions with the audience.
That year Kim Dayeon was placed in class B in Produce 48. Her ability was not appreciated. So it seems that after a while, she has practiced a lot to be able to win the first center position of Girls Planet 999.
Besides, the indispensable specialty of the survival programs is the dreamlike beautiful trainees. Besides the center, there are other names with equally attractive beauty.
This is just the Korean group's stage, the performances of Japanese and Chinese trainees will be broadcast soon. The center of the Chinese team has been revealed Shen Xiaoting. Meanwhile, the name that will represent the Japanese team remains a mystery.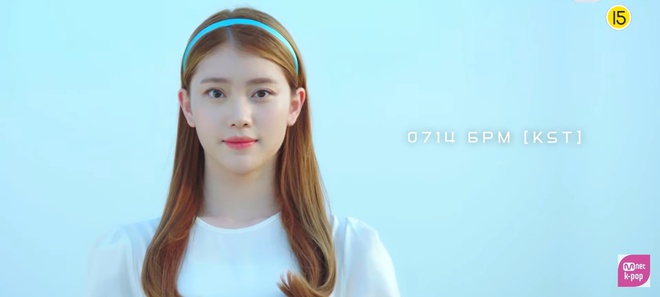 Source: K14