article
Du Meidzu suddenly disappeared; 2 more victims of Kris Wu emerged
Many people are concerned about Du Meidzu safety as She unexpectedly disappeared.
Recently, the private life scandal of Wu Yifan (Kris Wu) broke out, attracting the attention of the public. A series of brands announced to terminate the contract and stop collaborating with the male singer because of this serious scandal. However, in another development, hundreds of thousands of fans stirred up when Du Meidzu, Kris Wu's ex-girlfriend, suddenly disappeared amid the scandal.
Last night, on time that Du Meidzu asked Kris Wu to open a press conference to apologize and withdraw from the entertainment industry, fans did not see any movement of this hotgirl. Du Meidzu did not livestream at 9 pm as promised, so Cnets were extremely confused and worried that something had happened to her.
However, late at night on July 19, Du Meidzu went online and sent a message to the private chat group, saying: "Everything is okay, don't worry, I can't answer every single question now".

This morning (July 20), Du Meidzu suddenly posted an article on Weibo with the content: "What's wrong with this world?". Many netizens realize that this hotgirl has an unusual behavior when using another phone. Previously, Du Meidzu used iPhone 12 Pro Max to write articles, but this time, her phone changed to iPhone XS Max.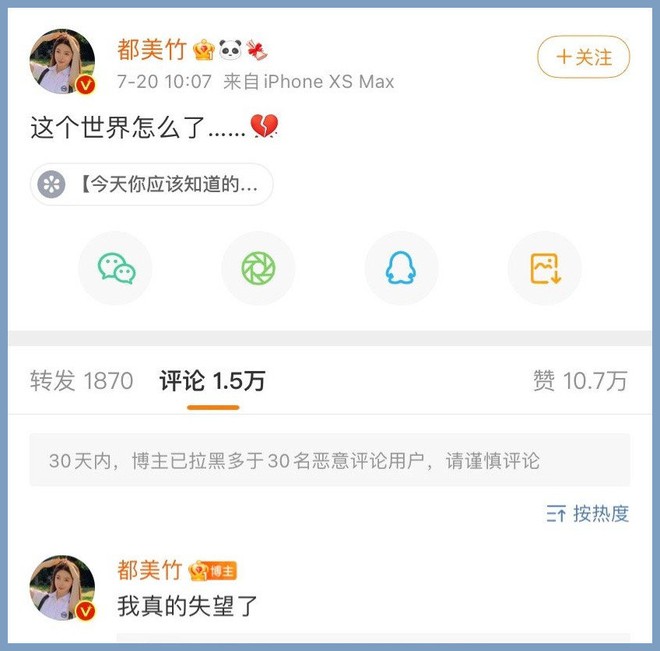 Not only that, below the comment section, Du Meidzu constantly confused netizens when leaving comments: "I'm really disappointed",… Besides, when someone asked: "Did a third party force you to reconcile?", Du Meidzu only replied with a crying emoticon. Netizens are all extremely confused as to what happened.
On the other hand, 2 other girls suddenly appeared and shared their stories with the staff of Kris Wu. Still the same old trick, Kris Wu's staff expressed regret when they learned that the "victim" named Zhiyou Yi An was born in 1999, and revealed that the ideal age is born from 2000 to 2002.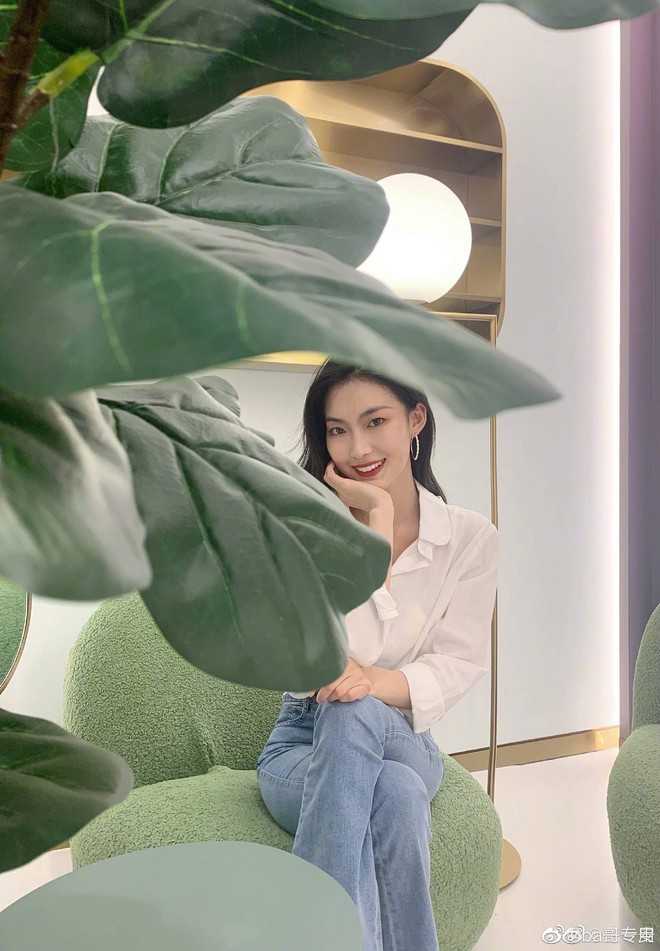 Another character whose account name is Ris said that she was the one present at Wu Yi Fan's wine party. Ris recalled all the story in detail. She revealed when she arrived, she found about 20 other girls present, all had their phones confiscated and were not allowed to leave the party.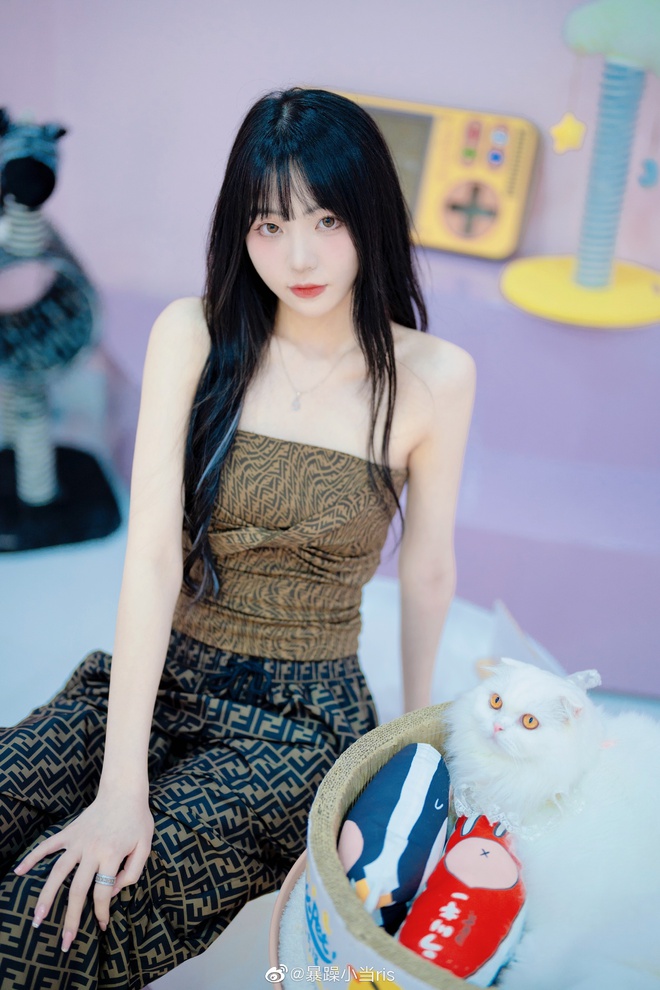 After the party ended, Wu Yi Fan sent a message to the girls. Accordingly, "Chicken" (name of a staff) would give a business card to the girls and they would be added to a chat group. However, "Chicken" used it to threaten and forced Ris to go to a hotel with him.
Feeling uncomfortable, Ris escaped from this place. She said she did not expect that many girls have fallen into the same trap. Ris hopes the online community will be wise and not be led by the nose.
Source: K14
tag exo, gentle monster kris wu, Kris wu, kris wu wife, kris wu yifan, skandal kris wu, who is kris wu, Du Meidzu,