article
B.I released his English single "Lost At Sea", proceeding with full-fledged global activities
B.I has just released a global single in collaboration with overseas artists.
At 1 PM KST on October 1, B.I's second global single, "Lost At Sea", was released on all online music sites.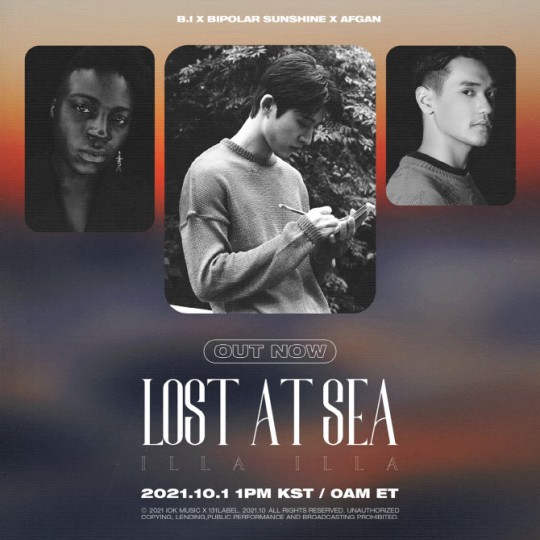 "Lost At Sea" is the English version of "illa illa", the title song of B.I's first solo full album "Waterfall" released in June. The re-written English lyrics brought a new sensibility into "Lost At Sea". The song contains different feelings of B.I himself, such as loneliness and sadness, when losing something precious in life.
In particular, famous American producer Cory Enemy, who used to work with many big names such as Lady Gaga, Chris Brown, and Katie Perry, took charge of remixing to perfect the sound of "Lost At Sea".
Moreover, B.I also drew great attention from global music fans for his collaboration with American R&B artist Bipolar Sunshine and Indonesian pop star Afgan. Bipolar Sunshine is a famous singer who contributed to the success of the song "Middle" produced by Snakehips. Meanwhile, Afgan has a close connection with Korea as he did attend many Korean Awards and recently released a collaboration song with Robin Thicke.
In addition, B.I is going to perform "Lost At Sea" at his online concert held by the big U.S media company LiveXLive on October 3.
Sources: naver